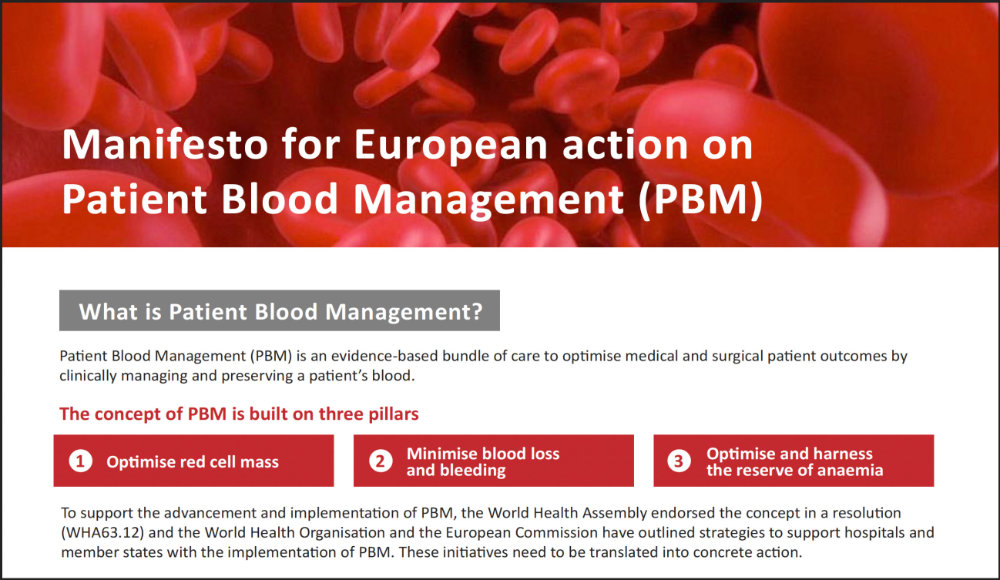 During the 2019 European Health Forum Gastein, a cross-sectoral workshop, bringing together patient groups, government representatives, healthcare professionals and industry, debated the benefits of PBM and discussed the potential EU and national policy actions needed to support its implementation in hospitals across Europe. The signatories of this Manifesto call for action at both a national level and an EU level.
At the EU level the Manifesto has five recommendations including calls for a Fund for the development of a European Network of Centres of Excellence to support the creation and implementation of PBM education programmes to train healthcare professionals and to create PBM curricula for post-graduates to be taught at Universities and medical schools.
At a National level the manifesto has for recommendations including a call for a Public Awareness campaign to inform patients about PBM and reinforce patient rights.
A full copy of the EU PBM manifesto can be downloaded here.­