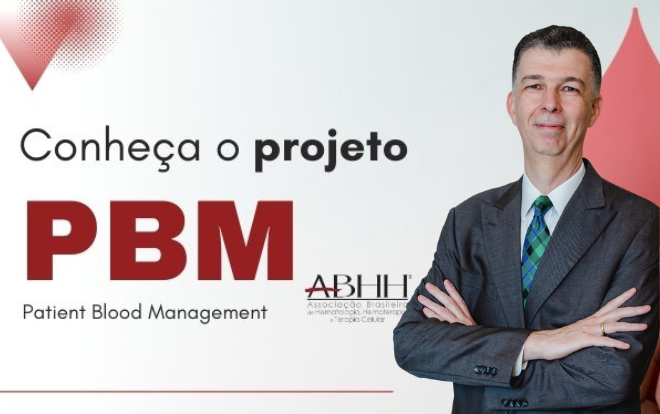 Brazil, October 2023
The Brazilian Association of Hematology, Hemotherapy and Cell Therapy (ABHH Of­­ficial) has initiated a thematic project called "ABHH Patient Blood Management (ABHH-PBM)" The project aims to promote awareness, education, training and development of new models of patient care, based on the latest concepts of Patient Blood Management (PBM).
The initiative responds to the call promoted by the World Health Organization in 2021, which is defined as: PBM is a program or set of actions aimed at improving clinical outcomes for patients, saving healthcare resources and reducing costs. Other important factors are linked to the systematic implementation, continuing education, and multidisciplinary and multi-professional integration of PBM.
ABHH continues to cooperate and interact with other medical and government entities to accelerate PBM-related knowledge, thereby strengthening its mission to value, quality and equity in patient treatment.
The coordinator of this project, Eng. Guilherme Rabello, is Vice President of the Brazil Chapter of the Ibero-American Society of Patient Blood Management, Head of Innovation at the HCFMUSP Heart Institute and a recognized specialist with international experience in the area of PBM. Prof. Dr. Dante Langhi, director of the ABHH and hemotherapist at UNIFESP and Santa Casa de São Paulo, as well as representatives of the ABHH management are also part of this initiative.
Mr Rabello said: 'The resources that ABHH has put fully at the service of the cause that we share around PBM are invaluable, and another success of Brazilians in this race to advance the implementation of PBM and thus avoid the damage that can occur with traditional clinical practice in which blood and its derivatives are used inappropriately and are harmful to the patient.'
For more information please visit https://abhh.org.br