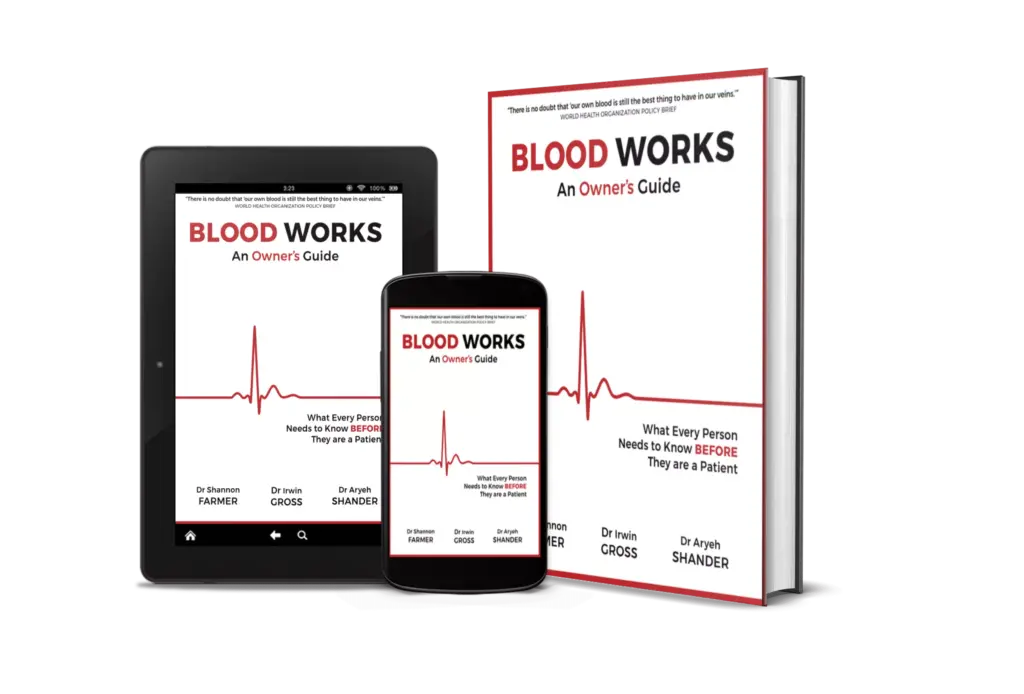 April 2023
This month sees the official global release of Blood Works: An Owner's Guide by Dr Shannon Farmer, Dr Irwin Gross and Dr Aryeh Shander. The 456-page book is produced by a collective of 48 leading international medical experts.
The book's introduction states, "We now recognize the need for a fundamental change in how a patient's blood is managed. Your own blood is unique, it is the best and safest blood to have in your veins."
Dr Shannon Farmer commented, "We are very thankful to the entire team of authors who donated their work to this worthwhile cause. We are grateful to the publishers who believed in the cause and took on the financial responsibility to bring this project to light. It's very satisfying to bring this much needed information to a global audience. All resources from the first edition will be used for translation, particularly for use in under-resourced countries."
Paperbacks and eBooks are available from the official Blood Works: An Owner's Guide website and all major platforms.