15 January 2015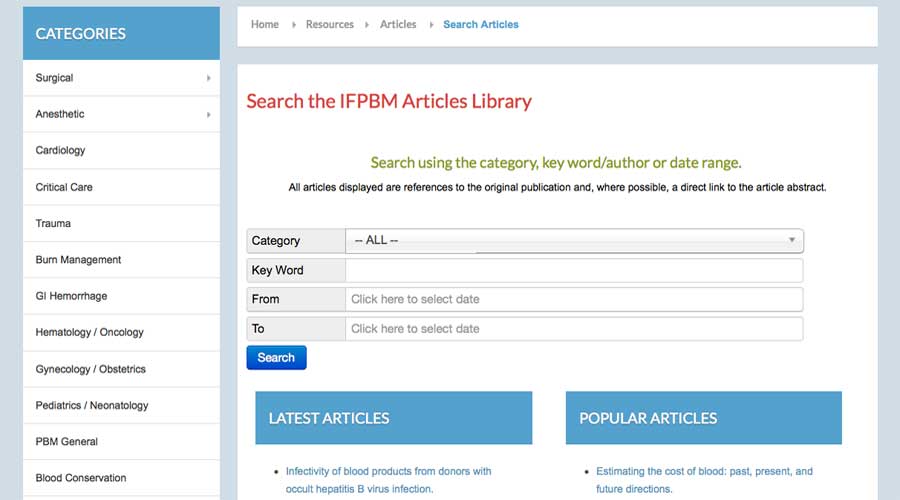 The Foundation's Articles Database has recently reached a milestone – over 5,000 Patient Blood Management related articles!
Searchable by speciality, word or date, this unique database is a valuable research tool for health professionals and others wishing to learn more and keep up to date with Patient Blood Management. All database references point to the original published source of the article and, in most cases, the full article is available for review in seconds!
To view the IFPBM Articles Database, please Subscribe to IFPBM Premium Content Resources.
---