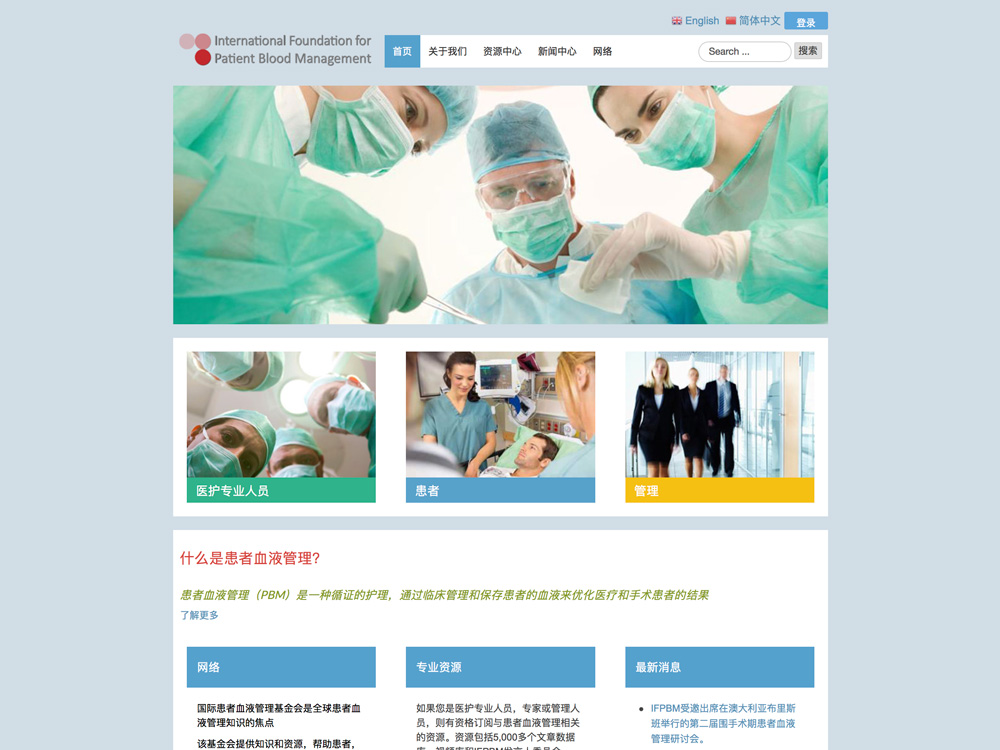 Zurich, Switzerland:The International Foundation for Patient Blood Management (IFPBM) has officially launched the Chinese (Simplified) language version of its website – www.ifpbm.org.
IFPBM Director, Professor Hans Gombotz,states: "We are very excitedthat the IFPBM website is now available in the Chinese Simplified language. With such a large population and growing hospital system in China, providing the Patient Blood Management resources that IFPBM has online for patients, medical staff and hospital administrators was a logical step."
IFPBM President, Professor Jochen Erhard, sees this as a big step forward for Patient Blood Management education, stating: "China has a population of over 1.4 billion people and a rapidly expanding health-care system. Having access to IFPBM's resources in the Chinese language will enable a better understanding of the major benefits of Patient Blood Management, the new standard of care."
IFPBM is the world focus for Patient Blood Management, providing knowledge and resources to assist patients, health professionals and organisations to better understand andsuccessfullyimplement Patient Blood Management in order to improve patient outcomes and reduce health-care-related costs.Having these resources.