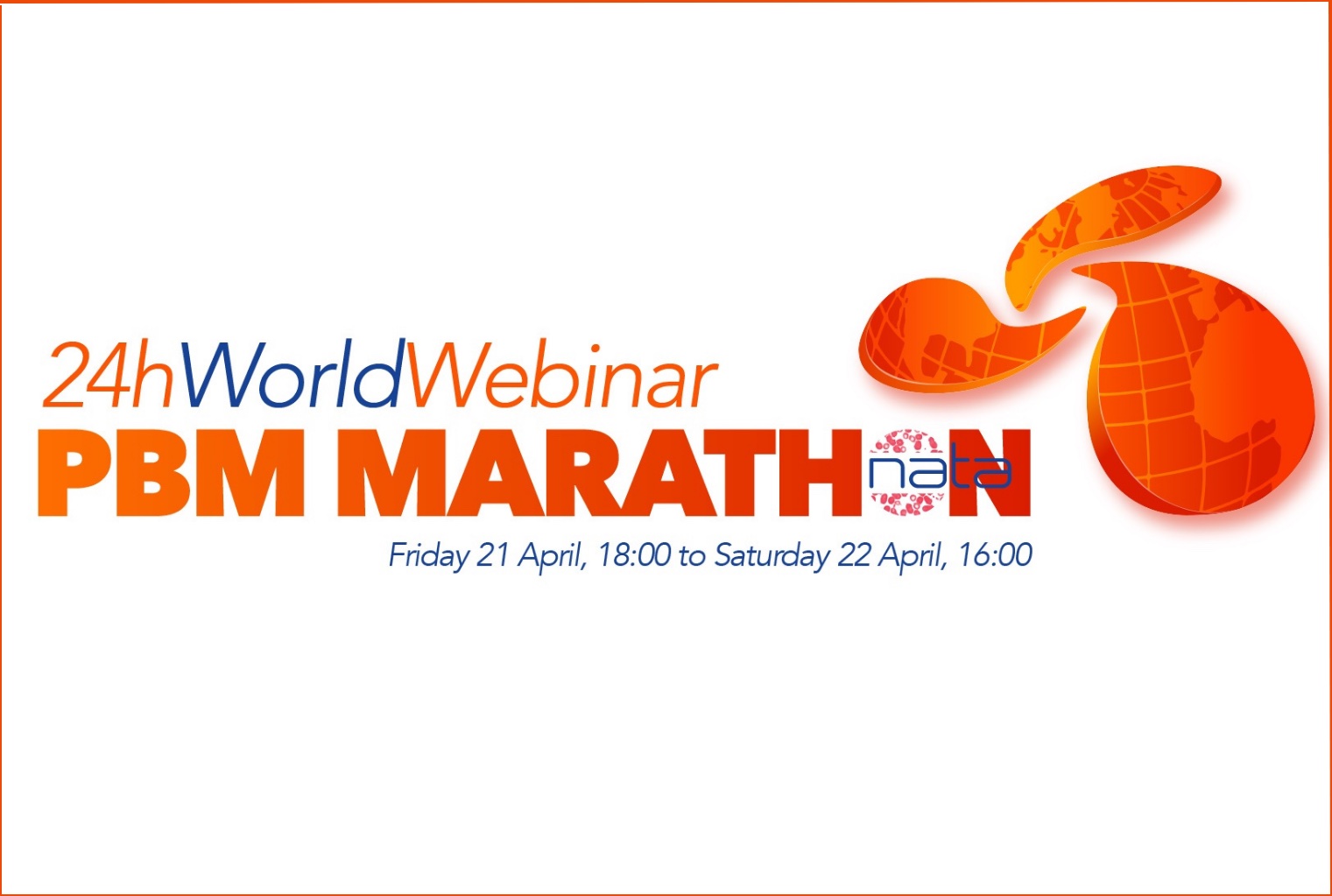 Now available on demand - NATA 24hr World Webinar PBM Marathon
NATA recently hosted a '24h World Webinar – PBM Marathon' in collaboration with colleagues and medical societies around the world.
Each participating society developed their own programme. Sessions are in English or in the local language.
The first session begins in Athens, then Brazil and Latin America, North America, Australia, Singapore and Asia, South Africa, Lebanon and Morocco. Wrapping up this exceptional experience and global celebration of PBM the final session is back in Athens.